If you are looking for a general idea about modern Saudi Arabia, the country's attractions, tourist spots and opportunities, this article can be a good source for your search.
Here is a glimpse of what we are trying to share with you in shorts in this series of articles:
Latest information about Saudi Arabia,

Local rules and regulations or what you can and can't do in Saudi Arabia,

Regarding the visa information for Saudi Arabia,

About packing your luggage,

Where to stay in Saudi Arabia?

Most popular activities in Saudi Arabia,

Entertainment facilities in Saudi Arabia,

Tourist spots in Saudi Arabia,

Business opportunities in Saudi Arabia,

Cost of living in Saudi Arabia, 

Transportation facilities in Saudi Arabia,

Costs and benefits of health care in Saudi Arabia.
Saudi Arabia, KSA (The Kingdom of Saudi Arabia), is a thousand-year-old country rich in history, tradition, culture, and unparalleled natural beauty apart from its vast desert. This country is one of the leading and largest exporters of crude oil in the world.
In this article, we will share with you the latest facts about Saudi Arabia. We hope this will give you a clear idea about the country – if you are a tourist, business opportunist, job candidate, or even just looking for some information for your research or just to know the country, these information will give you a good assistance.
What are the recent changes in Saudi Arabia?
The biggest change that make the kingdom of Saudi Arabia(KSA) a faster growing modern country is,  appointing Prince Mohammed bin Salman as the crown prince of the country. With his modern approach and thrive for latest technology, he has become the driving force of all the developing activities of the country.
"Bin Salman was appointed Crown Prince on 21 June 2017, following his father's decision to depose bin Nayef, making him heir presumptive to the throne." – Wikipedia
"Mohammed bin Salman named Saudi Arabia's crown prince". – Al Jazeera. 21 June 2017. 
The country was once governed by strict Sharia law. It was 2018 when they launched the latest "Vision 23 initiative" by Crown Prince Mohammed bin Salman. Many parts of this strict Sharia law have either been relaxed, amended, or repealed. They come up with these big changes because they are trying to increase the tourism industry and foreign investment in their country. 
Shortly after his appointment, he has started reforming the country with a target to make it an attractive and easy destination for foreign investors, businessmen and tourists. Below is a short list of the changes that Saudi Arabian government has made:
The Saudi government has simplified the older bureaucratic process for foreign tourist, investors and businessmen. Now they have introduced easy steps for registering a foreign investment and/or starting a business.

In 2018, the crown prince MBS relaxed the dress code and said the woman does not have to wear an "Abaya" in public places (when she goes outside of the house).

Women can drive cars and cast their electoral votes.

In the past, couples had to provide documents that prove their marital status for booking a room in any hotel, but now these rules have been relaxed for foreigners.

Women are also allowed to book and stay in hotels alone.

Unmarried foreign couples can now rent hotel rooms together in Saudi Arabia.

At present, a woman can file a

divorces

 suite against her husband, which was impossible before.

There are lots of cinema theaters, public bars with limited access, restaurants, and nightclubs have been established. Previously, they were banned in the country.
Saudi Arabia's "Vision 2030"
Saudi Arabia is blessed with many valuable resources. Its geographical, cultural, social, demographic, and economic advantages have enabled Saudi Arabia to take a leading position in the world. Vision 2030 is based on three pillars: a vital society, a prosperous economy, and an ambitious nation.
Key development projects under Vision 2030:  
Urbanization, Tourism, Housing, Culture, Energy and Healthcare
Crown Prince Mohammed bin Salman is shortly known as MBS.
Local rules and regulations and what you can and can't do in Saudi Arabia:
When you are planning to travel to a foreign country, it is always a good practice to know some of the general rules of that country. It helps you reduce a lot of hassles and makes things easier for you when you travel to that country or different parts of that country. Below is a short list of some general rules and regulations that are good to know before you visit Saudi Arabia.
Men's and women's clothing must be modest (indecent exposure is strictly prohibited) in public places.

Obscene words and misbehavior with people are considered a crime.

Carrying, selling, or manufacturing drugs or alcohol, and eating pork, may lead to corporal punishment or death.

Having an extra marital affairs and physical relationship or living together is against the law. If you commit such a crime, Sharia law can punish you.

Most shops, restaurants, and offices are closed during prayers. This rule is a bit relaxed now.

It is not a crime now for an unmarried non-Muslim non-native male and female to travel to Saudi Arabia and live together during this traveling period. The previous rules have been relaxed now under the "Vision 23" initiative.

Always keep your passport, identification card, and other personal documents with you. At checkpoints, they can be asked and checked. It is a crime not to keep these documents with you.

Dancing and singing in public places are forbidden.
Information about visa rules and categories
Saudi Arabia provides many types of visa services, depending on the qualifications of the visitors. Citizens of many countries do not need a prior visa to go to Saudi Arabia. There are also e-visa introduced on the September 26, 2019, which available to 50 countries in the world. 
Does EU, USA, UK, Canada, or Chinese citizens need a visa for Saudi Arabia?
Foreign nationals from around 50 countries and regions are eligible for a Saudi tourist visa. Online visa service is available for about 50 countries in the world, including all EU member states, the US, Canada, China, and the UK.
There is a convenient online application form for the Saudi e-Visa, which only takes a few minutes to complete.
Here is a list of the most popular visa (iqama) categories in Saudi Arabia:
Types of Saudi Visas

| | | | |
| --- | --- | --- | --- |
| Hajj and umrah visa | Work permit visa | Government visa | Official visa |
| Tourist visa | Premium resident visa | Resident visa | |
| Business visa | Newborn visa | Student visa | |

You can get more information on the Saudi Embassy website:
General note:
Visitors should not overstay their visas.

It is illegal to criticize the royal family and the religion of Islam.

The Saudi authorities have zero tolerance for drugs and alcohol. Drug offenders can face maximum punishment or even the death penalty.
About packing your luggage
Loose-fitting jeans, cotton-made trousers, and T-shirts, both male and woman.

Keep more cotton underwear, long pants, trousers, and T-shirts, because they are high temperature.

Sunglasses.

Sunscreen.

Carry a hat or turban overhead to protect your head from scorching sunlight.

Swimwear if you want to swim in the sea.

You can use UV protective gel to protect your skin from high temperatures.

You can carry a small bag-pack with you to keep the light things you need frequently.

Bring a bottle that can keep the water cold.

Be aware that excessive heat can cause headaches or dehydration. So, don't forget to bring your necessary common medicines with you. 
Is Saudi Arabia safe for travelers?
Saudi Arabia is an overall safe country with a very low crime rate, especially against foreigners. Tourists, business people, and women traveling alone can move around without facing problems. The Saudi Arabian government encourages them to travel with confidence.
Saudi Arabia is governed by Sharia law and is extremely strict. But when traveling outside the city, take extra precautions to keep your trip safe.
Be especially careful when traveling along the borders of Iraq and Yemen.
Follow the instructions from your local guide when it is necessary.
The chart below is the safety index report of a few cities in Saudi Arabia for the period of mid-2022.
When is the best time to travel to Saudi Arabia?
Spring, autumn, and winter are the best times to visit Saudi Arabia. During this time, locals and a high number of tourists come from abroad to visit all over Saudi Arabia. Snowfall is uncommon, although some cities get snow.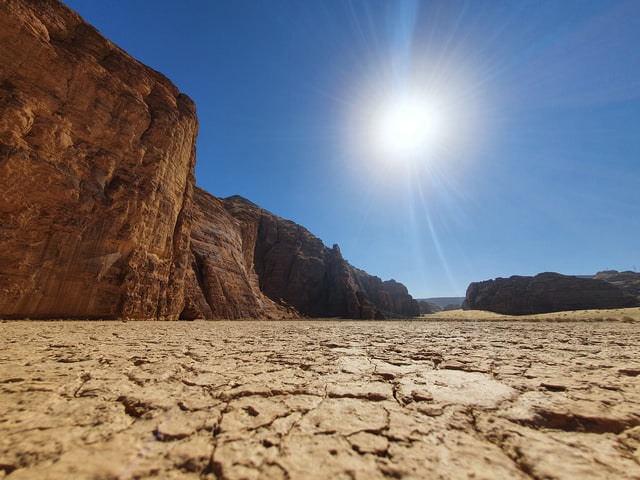 With excessive heat in summer, the number of tourists decreases. But summer water sports, hiking, and camping are popular tourist activities in Saudi Arabia.
Most Popular Activities in Saudi Arabia
Tourists can attend many fun sports and events in Saudi Arabia.
Visitors to Saudi Arabia can enjoy and engage in many sports, from scuba diving to tuned quad biking. You can also go on a desert safari and surf through the vast sands of the Arabian desert. Tourists can take part in a camping trip at Raodat Tinhat, a beautiful natural reserve.
Best tourist destinations in Saudi Arabia
A tour lover can discover the warm hospitality of the Saudi people with the UNESCO world heritage rich sites. The vibrant and diverse cultures and breath-taking landscapes, from the Ad-Diriyah to Al Ula, Abha Mountains to Red Sea Beach, and shifting sands of the "Rub Al Khali" (the "Empty Quarter" nearest English translation of the name). It is the largest uninterrupted desert on Earth!

Business opportunity and tourism sector
Crown Prince Mohammed bin Salman's reform agenda, Vision 2030, aims to reduce the country's dependence on oil and gas, diversify its economy through tourism and entertainment, and create new business opportunities.
Cost of Living in Saudi Arabia
The cost of living in Saudi Arabia depends entirely on your situation, the city you live in, and the way you spend your expenditures. But on an average count, the price of most of the commodities that need for a modest living style is comparatively cheaper in KSA than in many other places in the world. In the figure given below, where a chart is showing "the Cost of Living Index" to support our claim. We have discussed all the data and facts sheet in our full article on "The living costs in Saudi Arabia". 
Transport and transportation system in Saudi Arabia
In Saudi Arabia, transport costs solely depend on having your own car or using other public services for transportation. If you have your own car, then it is cheap for you in Saudi Arabia as the price of oil is very cheap here.
Taxis are the only mode of transport for short distances within the city. They are cheap compared to car rentals, but you may have to negotiate the price in some places.
We have given all kinds of necessary data in our full article on "The living costs in Saudi Arabia".
Traveling by air in Saudi Arabia is easy, as almost every major city has connecting flights with Saudi Arabia. "Saudia" is their national airline and plane tickets are cheaper than in many other countries.
A short list of natural beauties in Saudi Arabia waiting for your exploration
Al Ula – "Kingdom's hidden natural wonder"
Saudi Arabia has opened a new cultural eco-tourism destination called Al Ula in the desert north of Medina Al Munawwar. With 23,000 archeological sites, it is expected to attract various recreational activities, including sightseeing, hiking, camping, and other desert-friendly sports and festivals.
Al-Hijr archaeological site (Madain Salih) is Saudi Arabia's first UNESCO World Heritage Site.
Al Ula–Art Valley
Following the launch of the Arts Valley Project, leading artists have signed up to exhibit their work in Alula. Lead artists "James Terrell" and "Michael Heatinger" will be among the artists. Will be permanently established in the desert northwest within the next few years of their art.
Souk Okaz – festival blends Arab heritage with modern culture
The Souk Okaz Festival started in the Taif region of Saudi Arabia. The Souk Okaz Festival offers cultural, sports, social, and commercial events. Jada Okaj – Okaj Main Street – a favorite item for the visitors to the festival, The Crown Prince Camel Festival, is a highlight of the world's largest and most famous camel race.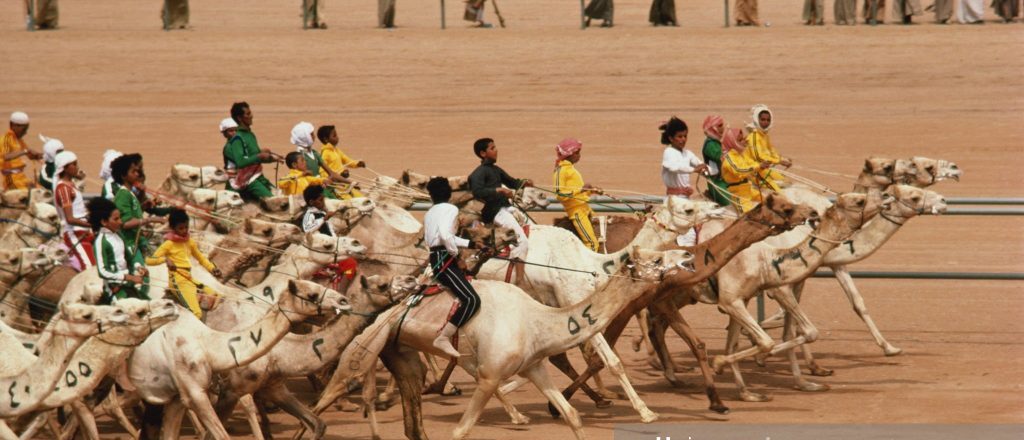 Sunset Beach Resort–Eastern province
Eastern Province, Sunset Beach is a five-star private resort. It covers 550,000 square meters of landscaped gardens and beaches. Lots of activities, including tennis and squash courts, a paintball field, a bowling alley, and a family water park.
Basic information about KSA (Kingdom of Saudi Arabia)
As far as we know, the origin of Saudi Arabia seems to have come from the oldest civilization on the Arabian Peninsula. Over the centuries, the peninsula has played an important role in history as an ancient trading center and the birthplace of Islam, one of the world's major monotheistic religions (620 AD).
It has grown rapidly since King Abdul Aziz established the modern state of Saudi Arabia in 1932. In just a few decades, the state of Saudi Arabia has developed from a desert to a completely modern state. It has become one of the major influences on the international political platform in the modern world.
Saudi Arabia, KSA (Kingdom of Saudi Arabia), has a long history of thousands of years of tradition and culture. It is one of the largest petroleum suppliers in the world. This desert-based country in the Middle East offers a variety of natural beauty that can be explored by anyone, including culture, heritage, and business opportunities. About 70% of its population is over 30 years old, so it is a very young country in terms of population. Many of these new generations are going abroad for education and returning to the country with modern ideas and perspectives. The current government of Saudi Arabia is revising the country's laws to attract more foreigners with broad interests, tourist or business foreign investment.


Sources of information: https://embassies.mofa.gov.sa/Pages/MapEN.aspx, https://en.wikipedia.org/wiki/Main_Page, https://www.bbc.com/, https://www.numbeo.com/,
https://www.travelsafe-abroad.com/, https://www.saudiarabiaonlinevisas.com/
Sources of images: https://unsplash.com/, https://pixabay.com/